The role of landscape architects is critical in the building of healthy cities. Everything about outdoor space -- from the choice of plants and greening facilities, to theme parks and resorts, to even community green planning – are all supported by the meticulous designs of landscape architects. But what works are involved in landscape architecture? And how can one become a landscape architect? We have invited Iris Hoi, President of the Hong Kong Institute of Landscape Architects, to go through with us the basics of landscape architecture.
Question 1: What separate the work of a landscape architect from that of an architect?
Answer: To put it simple, an architect is responsible for a building's external appearance and interior design, while the job of a landscape architect is to figure out what to do with the space outside of the building. Architects use man-made material, such as steel and concrete, while landscape architects try to utilise recyclable resources from nature, such as plants, water and soil to create space.
Question 2: What knowledge and skills do landscape architect need to possess?
Answer: In general, landscape architects need to be knowledgeable in three areas; first, environment and nature, meaning plants, hydropower, wind energy and soil. Things such as how to pick the most suitable species and facilities that are compatible with the features and limitations of the environment and architecture; the second area is culture, which include arts and history. To attain a people-based outcome, you need to understand the area's developmental path and local customs; and third, the design concepts and techniques, which are essential in meeting users' visual enjoyment and functional needs.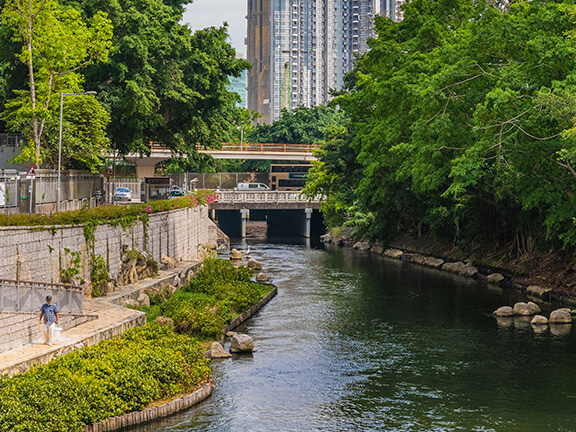 Question 3: What are the unique features of Hong Kong's landscape architecture?
Answer: Given its land shortage, Hong Kong is unlike other countries which can afford to build abundant recreational space even at downtown city. Here, landscape designs are more commonly found in zoological and botanical parks, gardens on the balconies or rooftops of commercial and residential buildings. If we look back two or three decades ago, the emphasis of Hong Kong's landscape architecture was on reflecting the east-west cultural mix. The designs were often clean and neat and the plants well-groomed. An example was the Hong Kong Zoological and Botanical Gardens. In recent years a new trend has developed, with more emphasis being put on sustainable development and zero-carbon emission. More focus is also placed on native plants and biodiversity and how they change with the seasons and help boost ecosystem health. The current trend is against excessive pruning, but rather, to create the necessary conditions for plants to grow naturally.
Question 4: What makes a good landscape design?
Answer: Buildings need constant maintenance and repair in order to preserve the same freshness and beauty as when they were first put up. But a good landscape design tends to grow more aesthetically pleasing with time. When the right plants were picked, they would fully blend into the environment and thrive, bringing good spatial and living quality to the end users.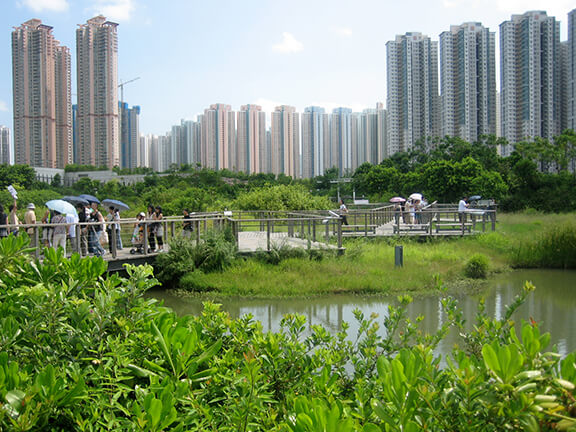 Question 5: How to become a professional landscape architect in Hong Kong?
Answer: At the moment, there are universities and other higher education institutions, including the Hong Kong Design Institute, that offer landscape architecture and design courses. But there aren't too many graduates each year, only about 200 people. To become a registered landscape architect, other than the required minimum two years of work experience after completing the related courses, under the Hong Kong Institute of Landscape Architects Incorporation Ordinance, applicants need to pass the examinations administered by the Hong Kong institute of Landscape Architects and the Hong Kong Landscape Architects Registration Board. There are currently about 20 registered landscape architects in Hong Kong every year.
(URBIS provides the photos which are the projects designed and completed by the company. )