Are you a "Sha-Tiner" or "Kwun-Tonger"? A community can sometimes define the identity and character of its residents. While it's easy to comprehend how each person can have their unique personality, just how does a community form its own "character"? In recent years, the concept of "placemaking" has been gaining traction in the fields of city planning and construction. It is the "magic wand" that helps revitalise a community by reshaping its landmarks and character.
A reinvented district can not only attract visitors and unite its residents, but it can also contribute to the economic and sustainable development of the community. Since placemaking can play such a critical role in community development, let's find out more about its principles and applications with some real cases in and outside of Hong Kong!
What is placemaking?
The term "placemaking" first emerged in the United States in the 1960s. It refers to the creation of a distinctive community space through capitalising on the community's historic and cultural assets. With the needs and aspirations of community residents at its core, the goal of both the planning and designing processes is to improve community facilities and strengthen the connection between residents and the public space they share.
Three steps of placemaking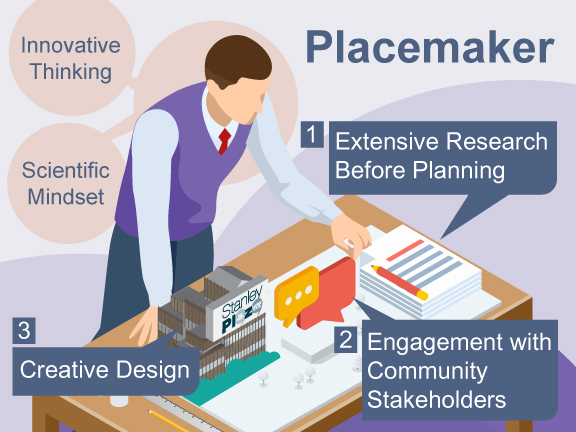 To revitalise a community, the property manager needs to have both scientific and creative mindsets. Extensive research will need to be conducted beforehand, including on the community's demographic structure and the distribution of its surrounding retail properties. Design is the key to the placemaking process, which means the team must engage community stakeholders in the neighbourhood to guide the overall approach.
A Taiwanese study summarised the three steps of placemaking to help facilitate the development of local tourism as follows: (1) the team needs to conduct in-depth interviews with residents to uncover the community's cultural assets and characteristics, (2) the team should leverage the community's characteristics to create an original and distinctive experience, and (3) the team should package this original experience into a marketable theme that can yield commercial value.
Case studies: Overseas placemaking
Paris Plages: Cinema on the water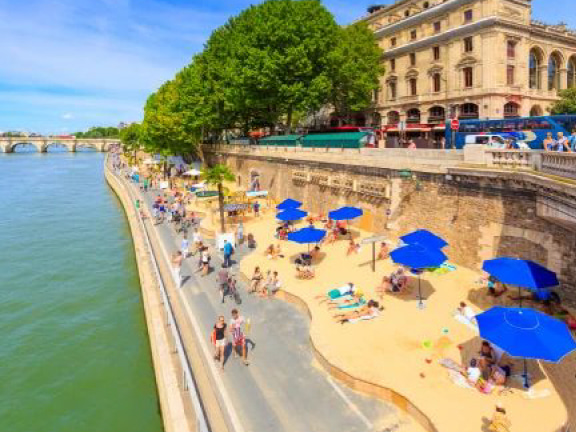 As mentioned earlier, placemaking needs to be about people. The two-decade-old Paris Plages, or Paris beach festival, is a popular local summer carnival. Every year, the city of Paris transforms the banks of the Seine River into a temporary sandy beach resort. Folding chairs and umbrellas are set along the banks for Parisians to enjoy a sunny "staycation" in their own city.
In recent years, Paris Plages has added new activities based on requests from the public. For example, it hosted "cinema on the water" last year to take COVID-19 social distancing measures into account. The Seine River was turned into a floating cinema where viewers could watch movies from dozens of boats while maintaining social distance. This community-led initiative has been successful in attracting visitors and driving local economic growth.
Cheonggyecheon Stream, Seoul: A once-polluted river is now a famous tourist attraction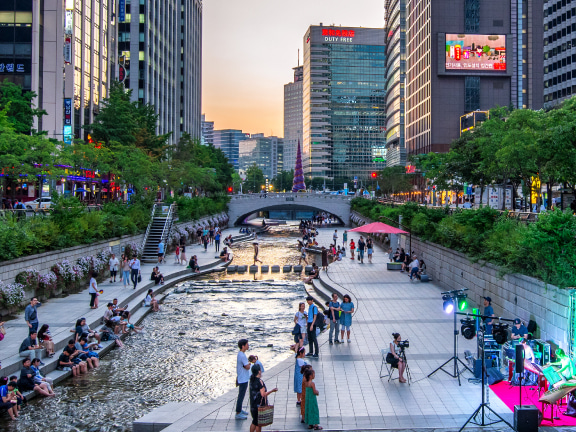 Cheonggyecheon Stream in Seoul, South Korea is an inner-city waterway with a long history. It runs through downtown Seoul and was once heavily polluted. In 2003, the local government launched a project to restore the stream by incorporating and combining different aspects of historical culture, urban environment, and the city's creative industries. Various design themes such as historic corridors and green corridors were included.
The restored Cheonggyecheon Stream is now both a water-themed space for locals and a globally renowned tourist attraction. These days, the elderly are often seen walking along the banks or reading on the benches. Office workers also use the space to relax while taking a break from their busy workdays. It even becomes one of the city's top date spots. All these examples show that placemaking, at the end of the day, needs to be about people. In addition, the restored Cheonggyecheon Stream has been effective in lowering the city's temperature, with the riverbanks now a habitat of many bird species.
Link promotes placemaking in Hong Kong to create social value
Stanley Plaza: A popular check-in spot in Hong Kong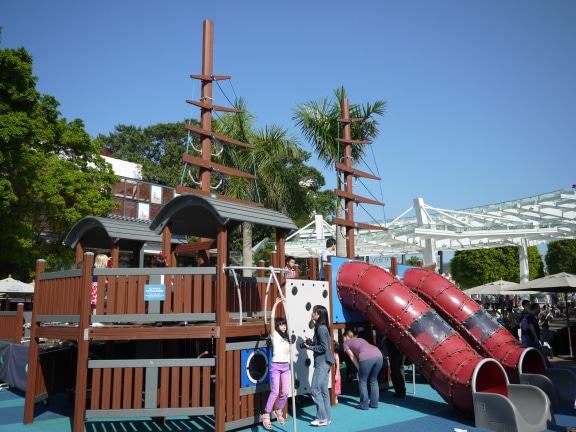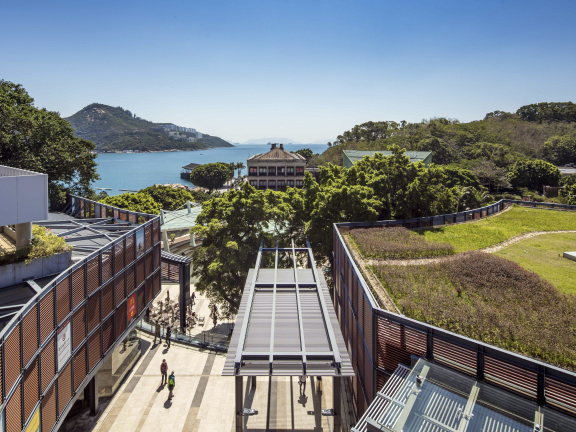 Stanley has a long history. Pirates were said to be active around the area in the early 1800s, and it has long been home to the well-known Stanley Market. After decades of development, its importance as a tourist attraction in Hong Kong has continued to grow.
Link played an important part in this development by carrying out a major facelift to Stanley Plaza 10 years ago, which included erecting a pirate ship-themed playground in the middle of the shopping centre. Link also installed an observation deck overlooking Stanley Bay, which is now a popular check-in spot. Another must-go in Stanley Plaza is the glass-ceilinged amphitheatre, which can house up to 300 audience members and regularly hosts large-scale cultural events.
Link's efforts to revamp Stanley Plaza took place before the idea of placemaking had yet to really take root in Hong Kong. Link had already been trying to strengthen the connection between residents and the community through hosting various people-centred events. The enhanced Stanley Plaza has provided the community with the ideal venue to come together and connect with one another.
TKO Spot: The largest outdoor rooftop sports space in Hong Kong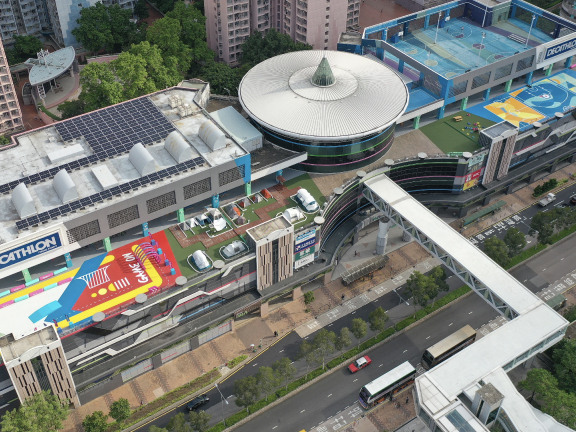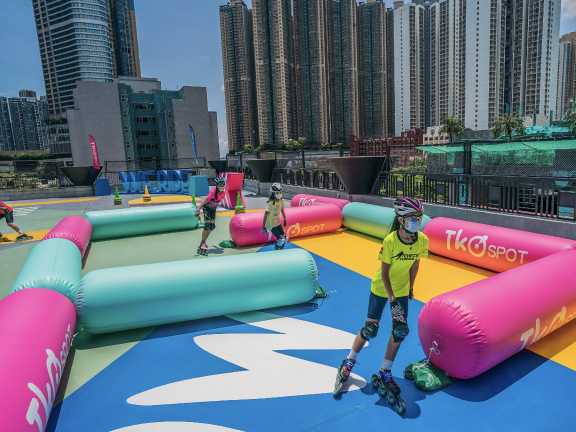 Tseung Kwan O has a relatively balanced number of public and private apartments, and a high proportion of young families who prefer a healthy and active lifestyle. To better serve their needs, Link has transformed TKO Spot into the district's only shopping mall that is based on the theme of healthy lifestyle and culture. The outdoor space on the mall's third floor was revamped into TKO Spot-field, the largest rooftop sports venue in Hong Kong. Residents can bring their families to try a range of activities, with different sports equipment provided free of charge. These include roller skating, yoga or even camping.
People today do not have a lot of time for exercising, and sports venues are often fully booked in most districts. To meet the community's need for more sports venues, Link created this high-quality space that allows the public to try out different sports while shopping. The success of TKO Spot-field is built on the idea of creating a more vibrant lifestyle through bringing sports culture into shopping malls and the community.
Tsz Wan Shan Shopping Centre: Tsz Wan Shan Playground becomes a family destination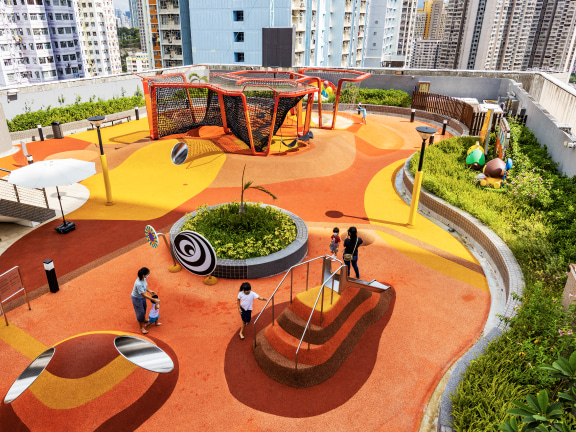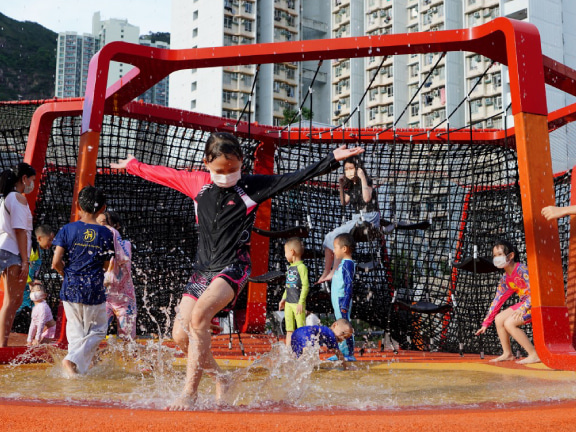 The playground on the fifth floor of Tsz Wan Shan Shopping Centre has long slides, rope nets and a splash pad featuring a range of water features. Link has turned this public space into a family destination, where parents and kids can enjoy outdoor adventures. The playground also serves to bring more shoppers to the mall, thanks to media coverage that has endorsed it as a top weekend destination for families, and a fun and interactive space.
Building vibrant, inclusive social hubs
As the above examples show, placemaking can strengthen the connection between people and their living environments while creating unique community value – whether it's in Paris, Seoul or Hong Kong. Effective placemaking can even reshape a community's character, contribute to long-term economic growth, support sustainable development and serve as a useful reference for property managers.
Link has used placemaking principles to enhance its properties, by leveraging the unique characteristics of the surrounding communities to create unique, unforgettable experiences for residents and visitors alike to build more vibrant, inclusive social hubs.