Thanks to the transplantation work by Environmental Association earlier this year, the butterfly gardens at Tsz Wan Shan Shopping Centre's and Sau Mau Ping Shopping Centre's outdoor spaces, which are now beautifully decorated with nature-inspired prints and installations, have come into full bloom this summer. Ambassadors, who completed their six-month training in ecological conservation under Nature LINK – a programme organised by Environmental Association and sponsored by Link Together Initiatives – led guided tours and exhibitions at both butterfly gardens last month, during which they shared what they learnt during their training and how the butterfly gardens have inspired them with the residents in the surrounding communities.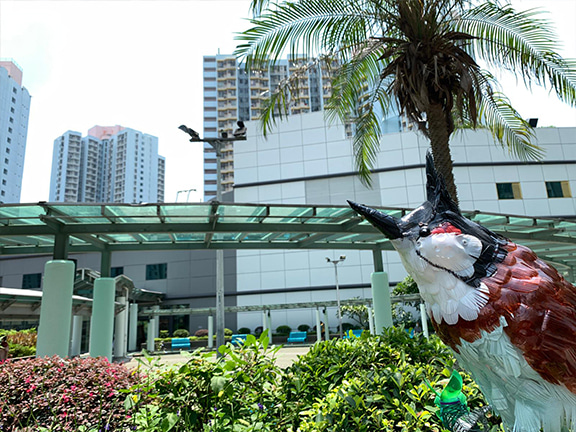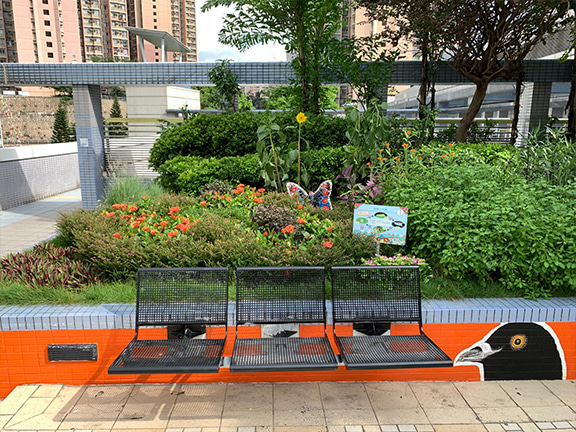 Unlike bees, who are emblems of hard work, butterflies are often regarded as dreamy, ornamental creatures, based on how they are depicted in tales such as Zhuangzi's Butterfly Dream and The Butterfly Lovers. Indeed, their ecological values are seldom mentioned. "When I was a kid, adults often said that butterflies only have beautiful appearances and don't contribute anything more to the world. As a result, I used to wonder why we need to conserve them," said Chinese Medicine Practitioner Mei Lai.
Lai joined Nature LINK early this year to become an ambassador in ecological conservation. She received trainings in butterfly garden management and butterfly ecosystem censuses, and she participated in environmental workshops, all of which made her finally realise the important roles that butterflies play. "Not only are butterflies nature's pollinators, but their high sensitivity to climate change is also helpful in reflecting the nuances in the ecological system."
Understanding the Relationship between Human Beings and Nature
As the ambassador responsible for the game booth at the exhibition in Sau Mau Ping Shopping Centre, Lai had to collaborate with other ambassadors while they were setting up. Since the ambassadors had different views about the format and rules of the game, they needed to have a series of discussions before reaching a consensus. "In addition to butterfly-related knowledge, this programme inspired me in other unexpected ways," said Lai. "It gave me the chance to reflect on human relationships, particularly on how to get along well with my fellow ambassadors and how to help each other achieve a shared goal."
She also realised that there is also room for human beings and nature to be more inclusive with each other. "When I see citrus trees now, I think about whether we can plant a few more of them so that both human beings and butterflies can both enjoy their fruit." Thinking more about nature is an important first step in better understanding the vital links between humans and nature.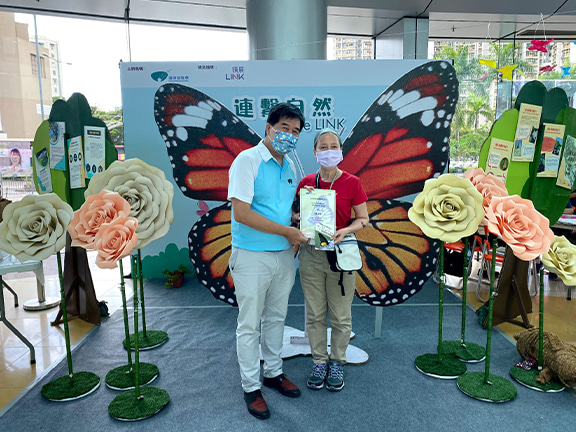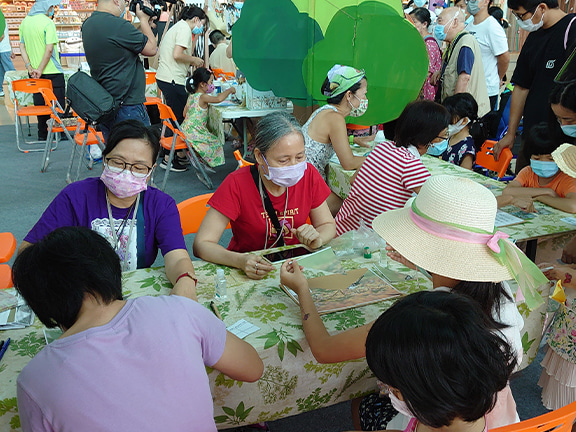 Through interacting with residents, Lai also found that connecting people with the natural world around their communities is a more effective way to raise their environmental awareness than by simply asking them to do their civic duty to protect the environment. Through her experience, Lai saw that sharing interesting knowledge about butterflies gave local residents a newfound respect for nature, which could lead to other positive outcomes, including giving them the impetus to form a community group with the aim of protecting the environment and pursuing sustainable development together. Generating these types of reactions was an important aim of building butterfly gardens in the communities.
An Ecosystem in Perfect Balance
Another ambassador, Vincent Wong was taught an important life lesson by the butterflies in another way. As a docent in the butterfly garden at Tsz Wan Shan Shopping Centre, Wong was responsible for giving guided tours to visitors and introducing them to the garden's features, such as the types of plants that live there.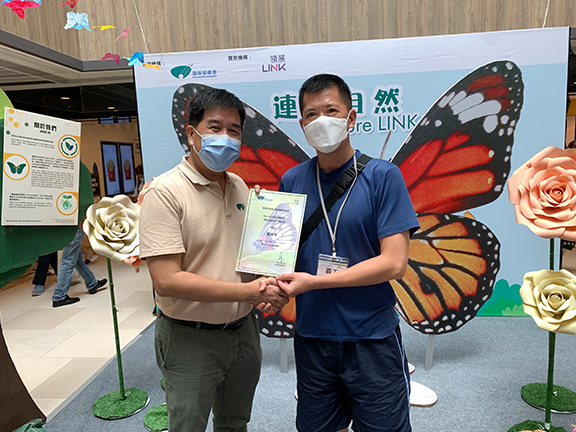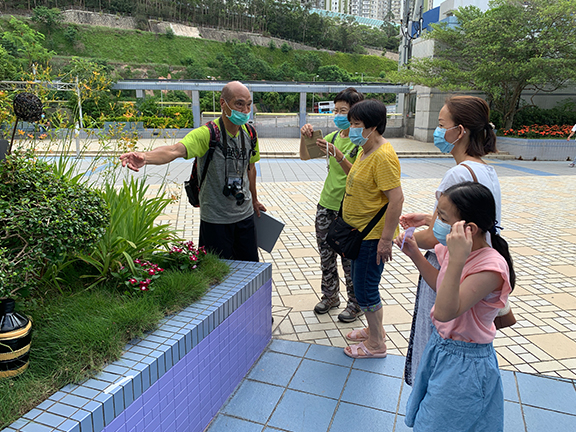 Wong said, "There was a couple who joined the tour with their daughter. When I told them that butterflies are picky eaters who only eat host plants or nectariferous plants, the mother immediately told her daughter not to be become a picky eater like the butterflies." This story shows that what we discover about nature can often be linked with moral education and life education in an interesting way.
Another reflection of Wong after the programme is the importance of waste reduction and water protection to help butterflies survive and thrive in the ecosystem. "I fear that future generations may only see butterflies in books, but hopefully we'll never see that become reality," he said.