How fast can you run? Channel 823 spoke recently with Hong Kong athlete Chloe Chan, who took part in the 2021 National Games of China in September. Chloe told the channel that what keeps her going on the track is the thrill of speed. To understand how her journey began, Chloe took us back to her primary school days.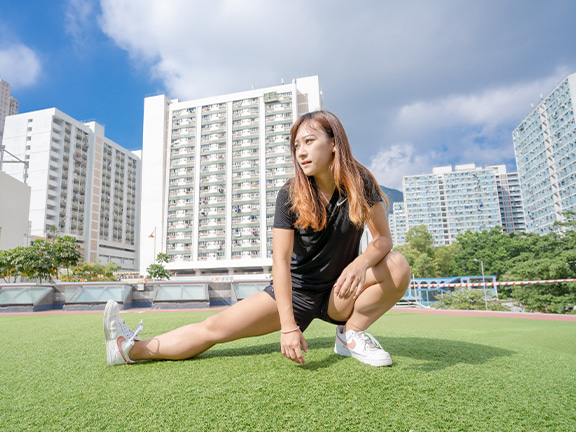 Run, Chloe, run!
Young Chloe wasn't exactly the quiet type. On a normal day, teachers would find Chloe playing "tag" in the hallway, and often see her come out as the winner. Chloe became a member of the track and field team in her fourth year, but at first, she only regarded running as a hobby and even thought of quitting before secondary school, worrying that the training might give her a poor physique. Fortunately, after Chloe entered secondary school, a coach recognised her raw talent and encouraged her to hone it in the Hong Kong Inter-School Athletics Competition. From then on, Chloe started to immerse herself in the pursuit of speed.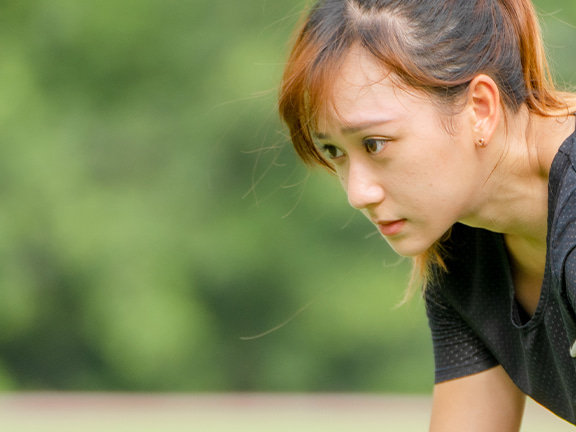 The thrill is worth the grind
Chloe confessed that her love for running does not come cheap. Growing up in the Shum Shui Po district, there were not many sports facilities around her. The only sports ground in proximity was always occupied to the point that she couldn't do any sort of proper training. Eventually, she followed her coach to train elsewhere far from home. In a regular training session, 9 out of 10 times, Chloe would find her run tough and not satisfying. "But that one time, that one time," she said, "I got to experience being 'in the zone'. It is a very satisfying feeling, and I live for it."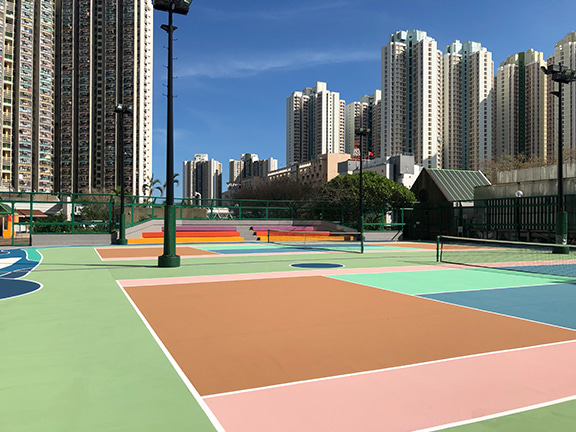 A sport convenient for most
"Children nowadays are very active and full of energy," said Chloe. "If there were more public common sports grounds available, kids wouldn't have to travel so far to train, and instead be more motivated to try out different sports." In August, Chloe participated in Link's in-mall cycling relay event – Tour de LINK. She found the event surprisingly fun and interesting, and noticed that it attracted many locals from different ages and all walks of life to exercise.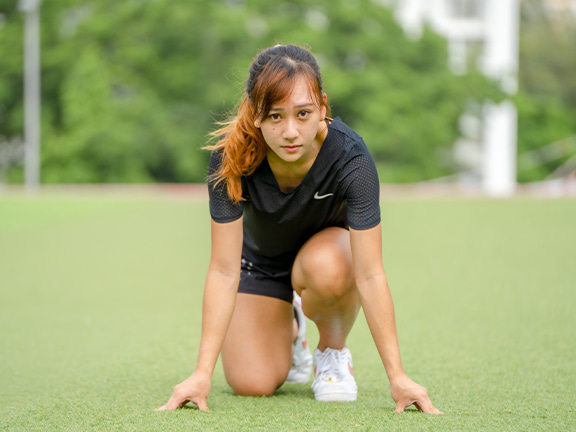 A chance for everybody
Running is usually the first sport underprivileged youth come across. "To get into running, you are not required to buy pricey equipment or practise in dedicated facilities," she remarked. "You can literally leave your home and start running on the streets. It's an accessible and convenient sport for most."
Still, some kids from less well-off families never have the chance to train in running – even those already in secondary school. Luckily, Chloe noticed that cross-district professional training programmes, such as InspiringHK Sports Foundation's SportsLINK Community Project funded by the Link Together Initiatives, provide professional long-distance running training for underprivileged youth in multiple districts across the city, effectively enabling young talents from different communities to toe the "starting line". Chloe hopes the programme can be promoted more extensively in schools and communities, so the rising stars of the coming generation can be discovered as early as possible.