Office workers are often troubled by body pain because of long hours of sitting, poor posture (such as hunching and aiming their heads downward), and not enough exercise and stretching exercises. Common pains include shoulder pain, neck pain, lower back pain and sciatica. Sometimes, these pains even extend to their heels, adversely affecting their daily lives. With this in mind, Channel 823 invited Joyce Lau, a yoga teacher at Fit-Max, to introduce four simple yoga poses for office workers to combat common health issues.
Cat-Cow Pose
Start in a four-legged kneeling position with your hands placed under your shoulders and your knees under your pelvis
Push both hands to the floor and raise your head to inhale; hold for 3 to 8 breaths
When exhaling, bend your chin back to the chest and hold for 3 to 8 breaths
Repeat the above steps 5 to 10 times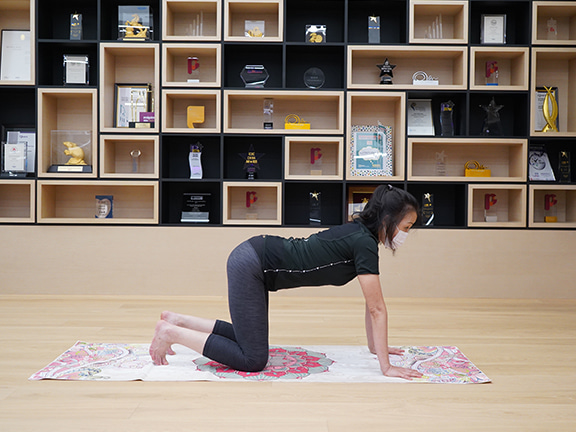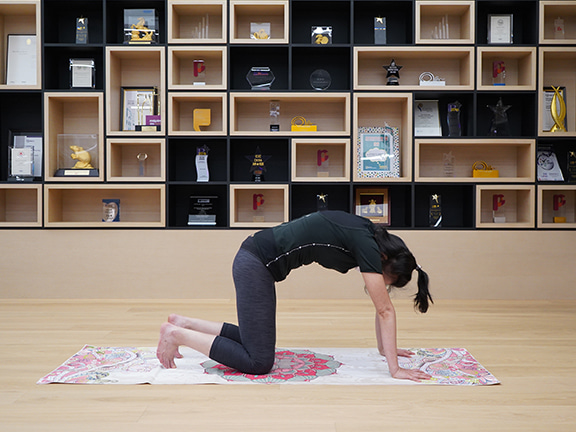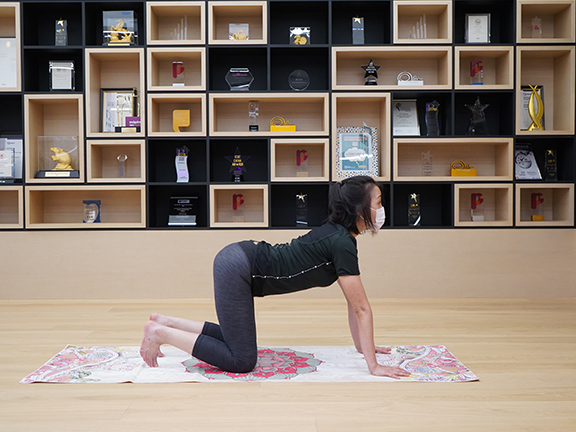 Seated Side Bend
Sit flat on the yoga mat first and ensure that the pelvis is close to the yoga mat
Raise your arms vertically and relax your shoulders
Slowly press down your body and arms to the left; hold for 3 to 8 breaths
Do 3 sets of the same movement back and forth on the left and right sides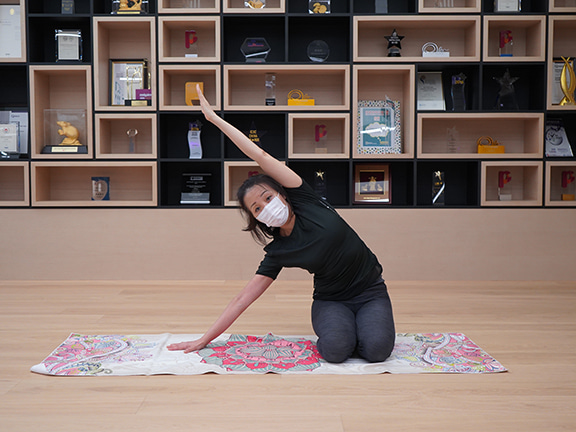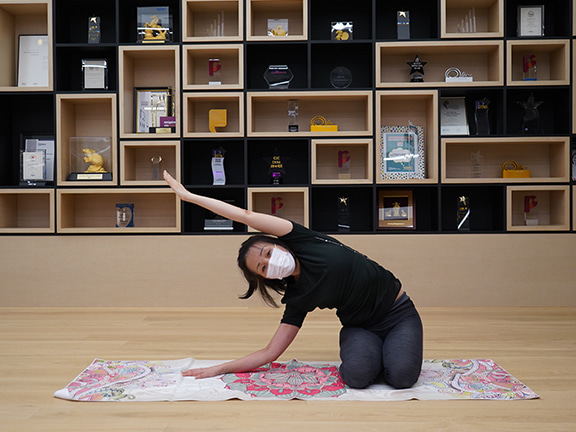 Seated Forward Bend
Start by sitting in the seated stick pose
Take a deep breath to stretch, then exhale, drawing in the belly button towards the spine; lean the torso forward, and stretch your hands as far forward as possible within a comfortable range for the legs and lower back
Put your head down on your thighs and hold this position; take at least 3 deep breaths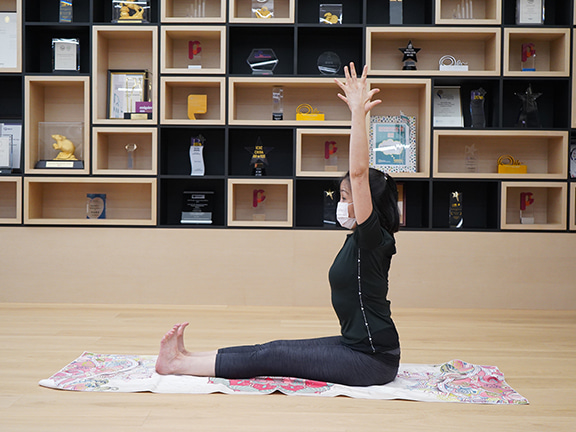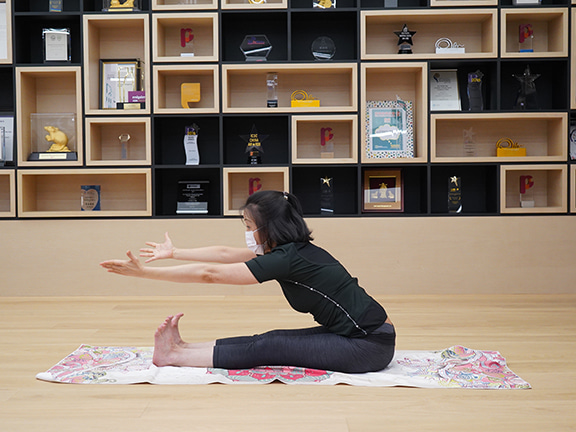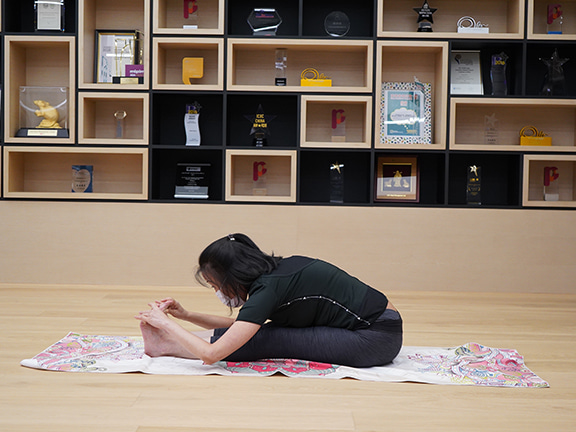 Neck Stretch
Slowly stretch the neck back and forth from left to right, and follow your own breathing to do about 6 sets
Try to use diaphragmatic breathing (i.e. breathe deeply in the abdomen) when stretching
De-stress with Yoga
In addition to releasing stiff muscles, stretching your body and promoting metabolism, yoga is good for mental health as well. Joyce suggests using diaphragmatic breathing (i.e. breathe deeply in the abdomen) when doing yoga, as this helps you feel more relieved and reduces stress. What's more, she says that yoga can help improve concentration too, as many poses involve meditation.
All in all, yoga is good for both physical and mental health. If you want to give it a try, Joyce recommends setting aside 15 to 30 minutes to practise the above four yoga poses each day.