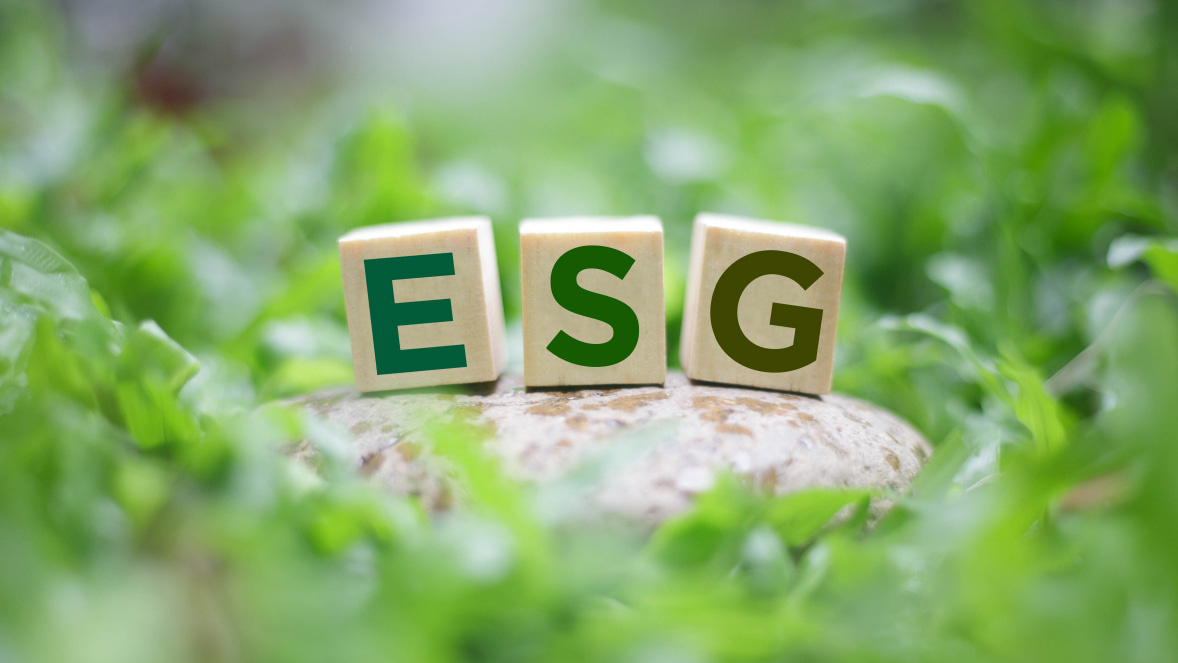 The term Environmental, Social & Governance (ESG) is frequently featured in the news, and chances are you may have seen and heard many people mentioning the term. Universities and now even secondary schools in Hong Kong offer courses and activities on sustainability and ESG to raise public awareness and cultivate talent for the field, showing how popular and relevant ESG has become. What are the concepts behind this term? How is it different from Corporate Social Responsibility (CSR)? How do these two terms relate to sustainability? This issue of Channel 823 will explore these concepts.
What is ESG?
ESG is an acronym for Environmental, Social & Governance. Having gone through years of development, many companies today consider ESG when assessing non-financial performance and also as an important aspect of enterprise risk assessment.
The three letters in ESG stand for the following:
Environment: issues related to the environment, such as climate risks, energy consumption, waste management, and pollution control, etc.
Social: employment issues, product responsibility, supply chain management, and community investment, etc.
Governance: issues concerning corporate governance and actions, such as the quality and effectiveness of the board of directors, business ethics, risk management, sustainable finance, and responsible investment, etc.
How is ESG different from CSR and Sustainability?
Corporate Social Responsibility (CSR) is the idea that while devising and executing business strategies, companies should strive to uphold ethical standards and to improve the quality of living of its staff and their families, as well as the local community and society as a whole. It is a part of ESG.
Besides ESG and CSR, you may also have heard of "Sustainability." The literal meaning of this term has to do with maintaining and supporting the continued forward momentum of development. Exact definitions vary depending on the context. The United Nations defines "Sustainability" as "meeting the needs of the present without compromising the ability of future generations to meet their own needs."
One way of differentiating between ESG, CSR and Sustainability is to treat Sustainability as the overarching direction of a company's development, and its goal is to incorporate CSR and ESG considerations into the business development and operations of the company.
For example, a company that manufactures plastic beverage packaging may fulfil its CSR by organising beach cleaning activities, but its operation model remains unchanged. If it is serious about taking the next step to become a sustainable company, it will have to think of ways to integrate elements of Environment (such as creating a green supply chain or banning single-use plastics), Social (such as better supplier management), and Governance (such as increasing the accountability of the management team) into its business, thereby changing its operation model and ultimately, creating greater environmental and social value whilst balancing business profitability.
Participating in Sustainable Investment
The general consensus in the investment community is that ESG/sustainable investment carries lower risk. When a company that emphasises sustainability makes business decisions, it tends to comprehensively evaluate impact on the environment and all stakeholders. This would be beneficial from a risk management perspective as it can prevent potential lawsuits against the company on issues such as pollution, labour disputes, and other matters that may damage its reputation and bottom line.
In addition, long-term community investment can enhance a company's brand and help to build investors' trust. Last but not least, when a company adopts a community-friendly operating model, it can help raise the overall quality of living of society.
Given the importance of sustainability, how can we evaluate companies' performance in this area? Currently, this is carried out by a number of credit rating agencies and index companies, including MSCI, DJSI Asia Pacific, GRESB, FTSE4Good Index Series, HSSUS, etc. What's worth noting is that there are discrepancies between the evaluation standards used by different agencies. When looking at an ESG score, we should also consider the content and development direction of the company's sustainable strategy, before deciding whether to invest.
The HKSAR Government in May 2022 launched its first ever retail green bond to raise funds for local green projects. This created a convenient channel for the people of Hong Kong to participate in sustainable investment.
Link Values Sustainability
Most of Hong Kong's carbon emission comes from buildings. As one of the city's major property companies, Link places great emphasis on energy saving and waste reduction within its portfolio. It has published a blueprint for achieving Net Zero by 2035. To further reduce its environmental footprint and to create positive impact for society carbon footprint, Link plans to obtain green and sustainable certificates for all its buildings by fiscal year 2025/2026.
Many of Link's properties are located in residential communities. The goals of these properties are not limited to meeting the daily needs of residents, but also to enhance public spaces and facilities, and to act as social hubs that bring the community together.
Link Together Initiatives, Link's flagship charity and community engagement project, seeks to support different social groups in promoting community projects. Every year, it offers university scholarships to 220 students.
During the pandemic, Link bolstered the deep cleaning and disinfection capabilities at its properties, and upgraded equipment and raised public health awareness among its frontline staff. These efforts have helped contribute to a healthier and safer environment for tenants, shoppers and staff.
As Asia's largest REIT, Link has developed a comprehensive set of sustainability-related policies. To enforce these policies more effectively, the board of directors of Link is responsible for the governance and supervision of all ESG matters, and every member of the executive management team has a percentage of their annual performance review measurement linked to sustainability performance.
To learn more about Link's achievements in sustainability, please refer to the financial report and Sustainability Compendium on our website.