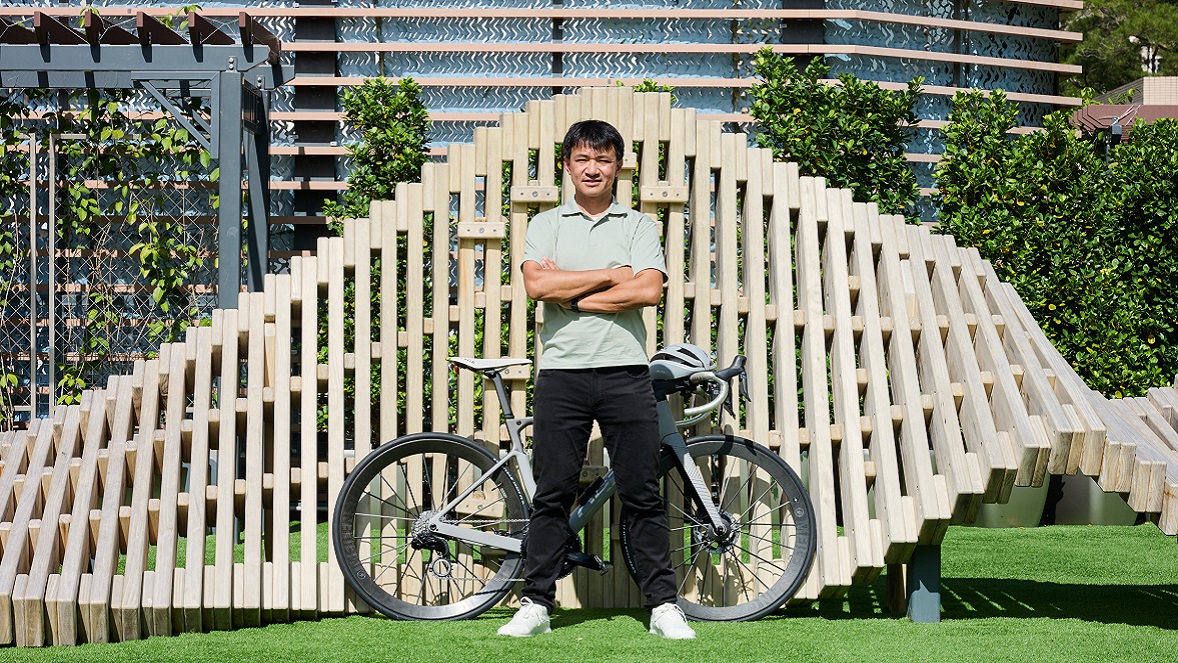 His legacy is defined by many different titles: Hong Kong's cycling legend, Asia's God of Cycling, as well as the numerous medals under his belt. His two-decade career and persistence embody the city's never-say-die spirit and is an inspiration to many of us.
This summer, Wong Kam-po emerge in a different identity – one that will see him featuring as one of the main attractions in the "Ace Team" category at the annual Tour de Link cycling competition. Ahead of his much-anticipated "return" to cycling racing, the former World Champion talks about his views on topics ranging from race preparation to cycling culture to sports economics and his expectation of Team Hong Kong's performance at the Asian Games 2023.
"Captain Po" sees team spirit as key to good results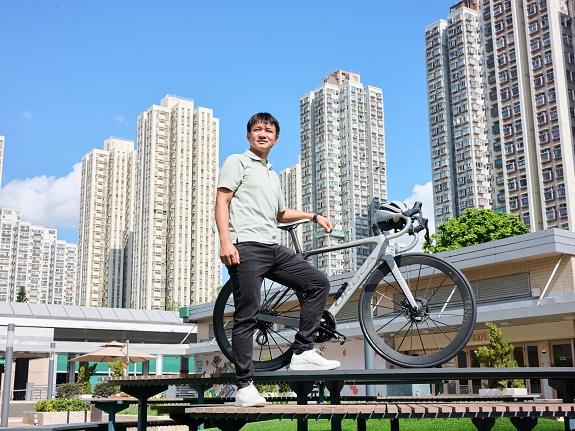 Split into two rounds, Tour de Link 2023 is scheduled to be held between 2 and 27 August at Link's properties around the city, including Lok Fu Plaza, TKO Spot, Wo Che Plaza, Kai Tin Shopping Centre, T Town, and Oi Tung Shopping Centre. Having represented Team Hong Kong in countless overseas races, Wong Kam-po, known as Ah Po, is especially impressed by the idea of holding the race across different districts in the city. He sees this as a good way of connecting communities and spreading positive energy. "When I was growing up, we never got the chance to be exposed to something like (Tour de Link)," he said, adding that years of experience as a professional athlete and coach has made him more aware of the importance of physical and mental health, something that he feels is missing from modern life. "Regardless of age, everyone should spend more time outdoor and try to find joy from simple things like fishing by the sea, biking, or jogging." For those who want to take things to another level, participating in sports and getting closer to the community can help them build more positive attitude in life. Through competing, they can challenge themselves while learning to appreciate and respect their fellow competitors.
This year's Tour de Link will see Ah Po competing as captain of his team. His experience from cycling and work has taught him the importance of team spirit. Ah Po also expects his teammates to meet some certain standards that he sets, which he sees as key to achieving good results. "Having said that, compared to the race results, it is more important that everyone puts 100% into the race, and to derive joy from it." He expects a team comprising of people from different age groups, background and districts, getting everyone to push themselves and work towards a common goal.
A new phase for Hong Kong sports with unlimited economic potential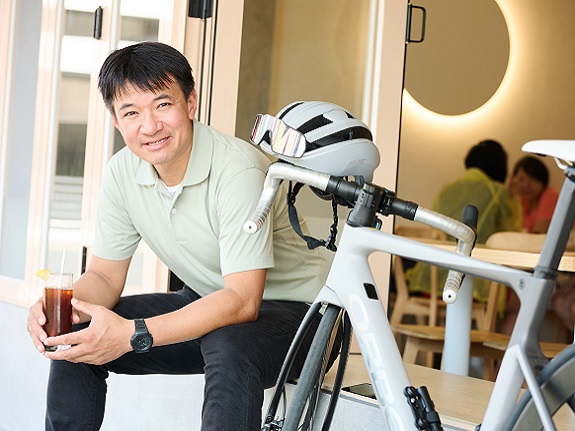 Through his journey from an athlete to a coach to a cycling company director, Ah Po has developed a more in-depth perspective on the role of sports in society. Hong Kong sports, he says, has now entered a brand new phase. "When I was little, I kept hearing people say that you couldn't make a living with sports. But things are so different now." Take cycling as an example, with the sport gaining more popularity, it has given rise to a whole new chain of value-added industries. There is now more demand for massage therapists, nutritionists, venue managers, photographers, designers, and marketeers, who are playing different parts in the growth of the sport. From a broader perspective, it means that sports as a whole have now grown to become an integral part of Hong Kong's economic development.
Ah Po also expects the government to do more to further improve the cycle track network around the city. This, he said, isn't only meant for professional athletes but more for recreational cyclists. "Flat and easy tracks are important for them," he said. "Besides, many cyclists including myself would enjoy taking a break to relax, have nice food or enjoy coffee. It would be great if companies like Link could provide more quality and friendly facilities and space for us."
Plan to make videos to help promote cycling
These days, Ah Po still sticks to a training regime of five times a week. The best chance of catching a glimpse of him on a bike is on the cycle track between Sha Tin and Tai Po. As an athlete, he was motivated mainly by glory and results. Now, it's more about physical well-being and mental relaxation. On the side, he has taken on the task of promoting cycling through different mediums, including making videos about his journey. In addition to coaching, he also regularly shares his experience and tips with fellow cycling enthusiasts that he has met on the bike tracks. "I see a lot of people who come with top notch equipment and decent technique, yet ironically, some of them would have no idea on simple stuff like changing bike chains. And that's how the idea of making videos to introduce basic information and techniques came about."
Ah Po brought along his beloved racing bike on the interview day as he had just finished a family training session with his son in the morning. He also revealed how he has adopted the same disciplinary approach to coaching both his 7-year-old son and his students. "My son sometimes moans about that dad is too demanding and trains him too hard," Ah Po said. "But from my perspective, sports are a part of life's education. What we learn from it will benefit us for the rest of our lives."
An ambassador for the Asian Games 2023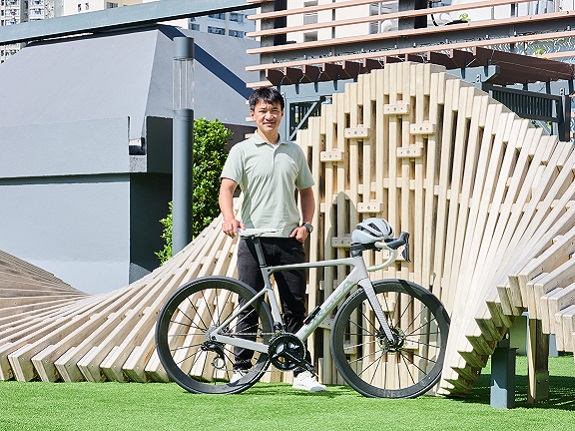 The Asian Games 2023 is scheduled to run from 23 September to 8 October in Hangzhou, China. Ah Po, who participated in five editions of the quadrennial event in which he won three gold and one bronze medals, will take part in the promotional activities. His schedule includes pre-match events in Hangzhou, before taking on the role of guest host in live TV broadcasts in Hong Kong.
This year's Asian Games will be the first since the retirement of Sarah Lee, another Hong Kong-bred cycling legend. Ah Po, like most people in the city, will be focusing on the performance of the cycling team, which is made up of mostly young cyclists. "I personally have my money on the women's team. I expect good performance from them in the mid to long distance individual races. They will bring some pleasant surprises to the people of Hong Kong."