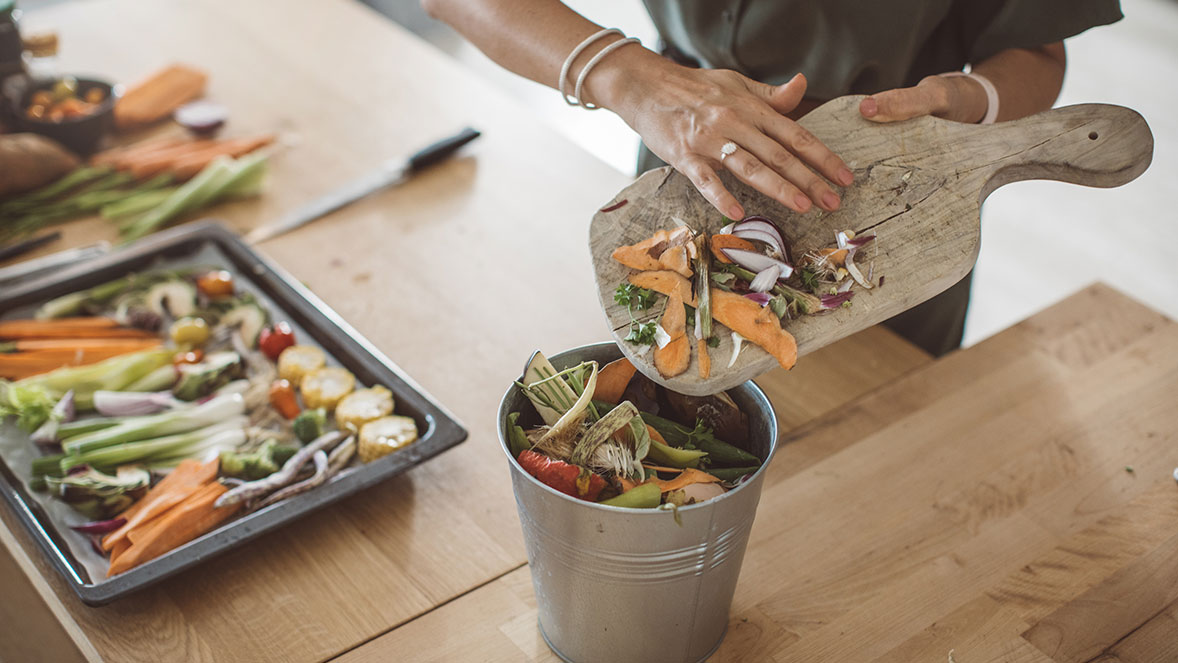 Hong Kong's "food paradise" reputation comes at a heavy cost – the city produces a huge amount of food waste every day. Indeed, as much as 3,437 tonnes of food waste in the city are thrown into landfill every day, according to statistics from the Environmental Protection Department (EPD). The number represents about a third of Hong Kong's daily landfill. Yet, a more concerning fact is that about 1,095 tonnes of daily food waste comes from the industrial and commercial sectors, including restaurants, hotels, fresh markets, and food processing plants.
Food waste is organic and perishable. It tends to produce large volumes of greenhouse gas such as methane and other highly polluted leachate when dumped into landfill, creating huge damage to the environment. To compound the problem, the three landfills that are left in Hong Kong will likely run out of capacity in just a few years. As such, perhaps it is time we ask ourselves whether we want to keep acting like "earth's spoiled children" by generating endless amounts of food waste.
Food waste is not garbage; our work starts from fresh market waste bins 
Among things that get thrown into the bin, food waste probably has the most recycling potential. In Hong Kong, substantial quantity of food waste is sent to O.PARK1 to be turned into compost or biogas. The latter is a source of renewable energy. Note that there are different ways of handling the recycling processes of food waste versus items such as clothes and shoes – the former has to be classified and dried before being put into recycling bin.
Recyclable food waste:
Fruits: Fruits, peel
Vegetables: Leaves, roots, seeds, melon rind
Rice: All kinds of rice products, such as white rice and rice vermicelli
Wheat: All kinds of wheat products, such as noodles and bread
Beans: All kinds of bean products, such as tofu
Meat: Raw or cooked chicken, duck, pork, beef, lamb, and fish
Residue: Tea residue, Chinese medicine residue, used coffee grounds
Softshell: (Small amount) Shrimp and eggshells
Non-recyclable food waste:
Liquid: Soup, sauce
Large bones: Bones from pork, beef, chicken and duck
Through its extensive network of operations in Hong Kong, Link has been promoting food waste recycling among tenants. "Since July 2018, Link has been collaborating with the Environmental Protection Department (EPD) to recycle organic waste from our fresh market tenants," said Jeff Mau, Director of Property Management (HK) at Link. "At the beginning, 23 fresh markets took part. As a landlord, our role was to communicate with the EPD to arrange training for frontline cleaning staff and tenants, teaching them how to separate and recycle food waste. When we start doing this, food waste transportation services were not provided by the EPD, so we hired contractors to transport them to O.PARK1." Between 2018 and 2021, Link helped recycle 2,344 tonnes of food waste.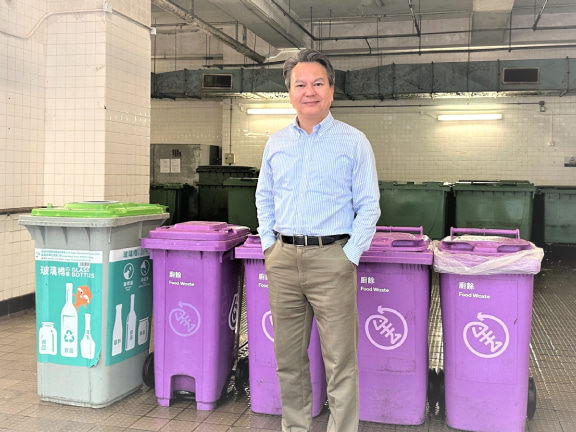 In 2021, the EPD launched its "Pilot Scheme on Food Waste Collection," a larger-scale campaign that saw participating tenants and restaurants carry out source separation by placing waste into purple collection bins set up at Link's waste collection points. These were then transported to O.PARK1. "As of April 2023, there are 47 Link properties participating in the scheme (including both malls and fresh markets), with seven large chains, including Café de Coral, Fairwood, Maxim's, TamJai, Parknshop, Welcome, etc. taking part. In the year 2022/2023, Link recycled 1,491 tonnes of food waste, representing a 54% increase from the previous year," Jeff said.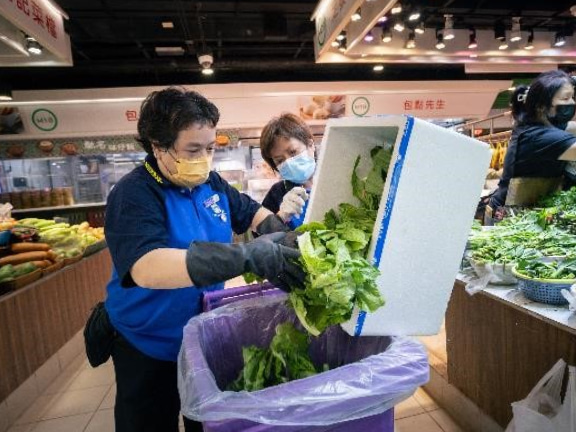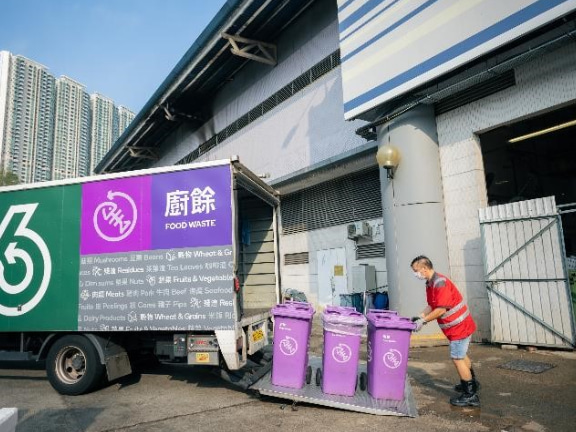 Food waste recycling sees results at fresh markets as more incentives offered
To provide more incentives for fresh market tenants to recycle food waste, Link used Fu Tung Market as a testing ground in September 2022. The goal of the campaign, titled "Fu Tung Market Food Waste Recycling Challenge", is to encourage a waste separation and recycling culture among tenants. Under the scheme, tenants can receive "Green Tenants" certifications and win supermarket cash coupons through a designated scoring system. Shoppers who have spent a designated amount at Fu Tung Market will also receive cash coupons to be used at these "Green Tenants. "The participation rate among tenants reached as high as 80% and we collected 6.3 tonnes of food waste within one month," said Jeff.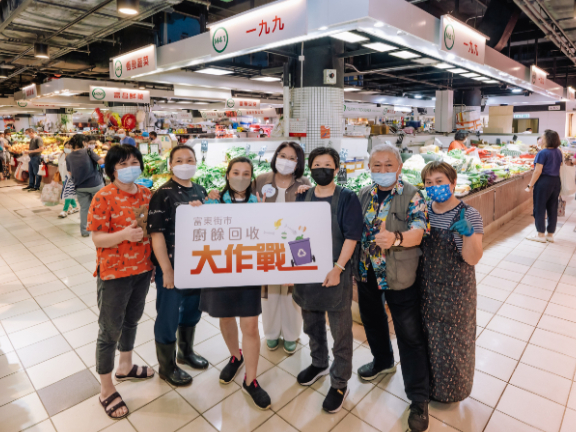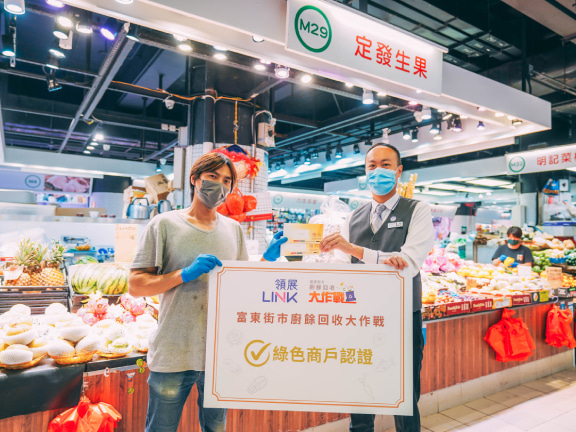 Dingfa Fruit, one of the Green Tenants, moved into Fu Tung Market in 2019 and is a specialist in high-quality local and imported fruits. Lau Kiu-fung, the shop's operator, explained that since fresh fruits are easily perishable, they would regularly donate parts of their inventory to charities. At the same time, those that are no longer edible would be sent for recycling. "We need to throw out about two boxes of fresh fruits every day, so when our customers hear about the initiatives, they are very supportive. This is helpful to both our store's image and business. In fact, food waste recycling is very easy. All it takes is a little time and effort from everyone to help ease Hong Kong's food waste problem," said Mr Lau. Link's "Pilot Scheme on Food Waste Collection" will be extended to its other fresh markets in the second half of 2023, with the goal of developing a food waste recycling and green culture among its tenants.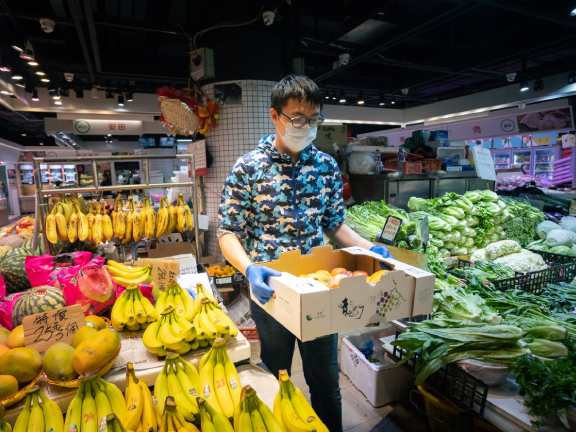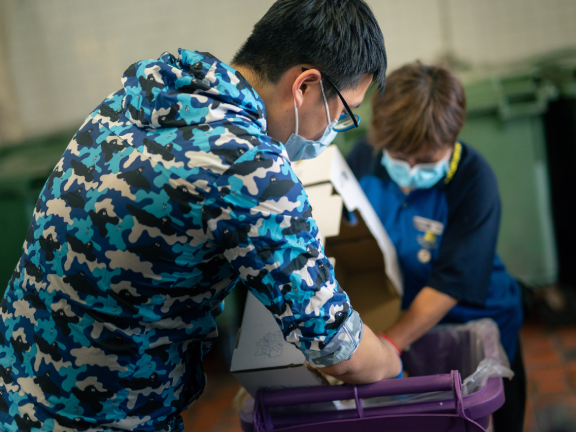 What you can do to shake off the "Big Waster" label
As for restaurants, what are some of the things they can do to minimize the food waste sent to landfills? Café de Coral, one of Link's biggest tenants, sets a solid example for food waste management. "Since 2021, Café de Coral has launched the food waste separation and collection scheme at its over 350 outlets in the city," said Nelson Lo, General Manager (Hong Kong Fast Food) at Café de Coral Group. "Every kitchen, drinks counter and tray collection point now come with a food waste bin. Our staff separate food waste and general waste, then weigh the daily amount of the former. Food waste data are consolidated by the Group as references for portion size adjustment, food ingredient selection, and meal preparation refinement. We have also compiled a set of "Food Waste Management Guide" for our colleagues. It details the ideas and implementation principles of the entire scheme, including a clear definition of food waste, and the processes for handling them." In 2021/22, the Group established food waste intensity reduction targets of 4% by 2024/25, and 10% by 2029/30.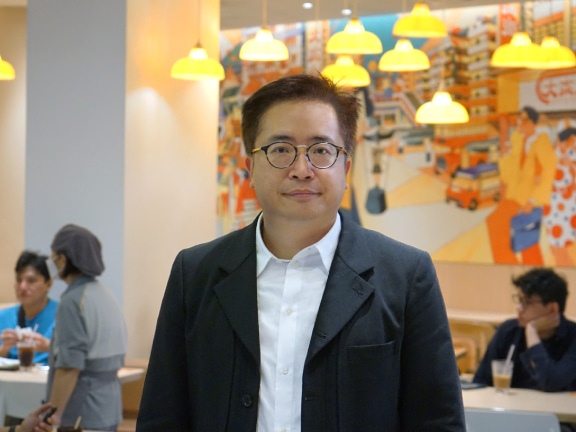 The government's Municipal Solid Waste (MSW) Charging scheme will begin this year at the earliest. According to Lo, treating food waste properly does not only protect the environment but also reduce restaurants' operating costs by avoiding the charges. "We began our own food waste separation scheme before the MSW charges come into effect. This allows our staff to be familiar with the practice so that when the government scheme begins, they have already built up good habits, which will help us lower operating cost from MSW Charging."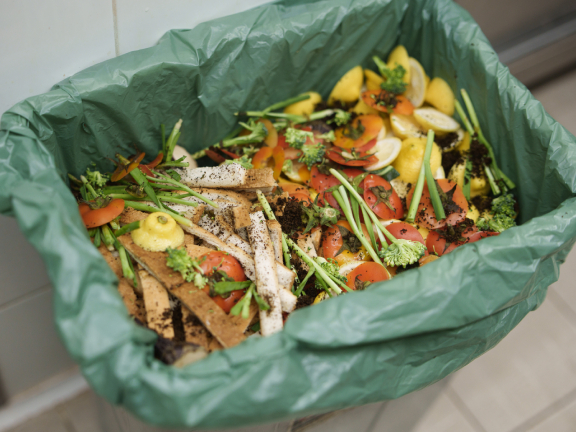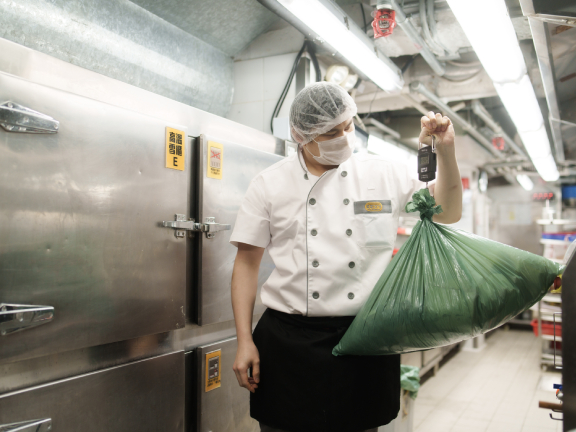 Reduce waste at source first, recycle next
At the end of the day, the best way of minimising food waste is to reduce waste at source. Think about how much can be achieved if we all try to live by these principles: cherish food, reduce waste, give away what we don't need to those in need. And after all these are done, recycle. Landfill should be the last resort.
Since 2016, Link has been participating in Food Angel's Food Rescue Program. The campaign facilitates the recycling of edible vegetables and fruits at 39 of Link's fresh markets. With more than 400 vendors participating, it provides fresh ingredients for Food Angel's meals. In addition, 15 food collection boxes from Food Angel have been set up at Link's shopping malls for the public to donate expired, unopened, or undamaged food, which are then be given to the underprivileged and needy.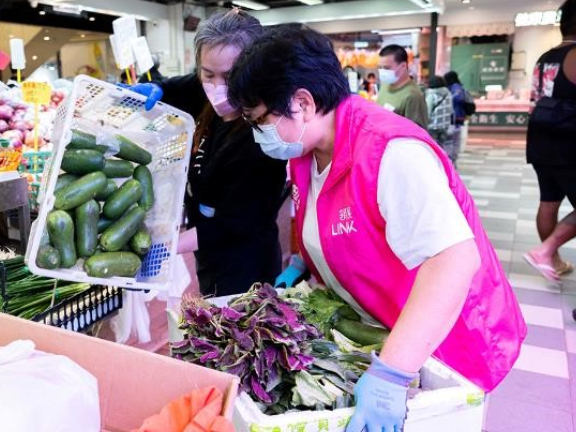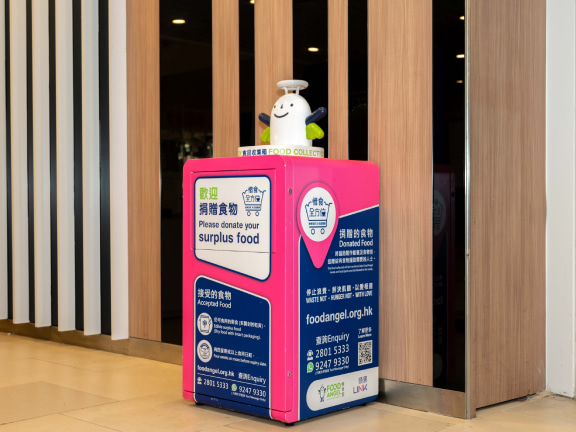 Understanding sustainable development through interactive experience
Want to know more about food waste and other issues related to sustainable development? The "Take Eat Seriously" thematic exhibition at the Link Sustainability Lab will help answer many of your questions. In addition, it also allows visitors to explore different food-related topics through interactive experiences, including ways to easily reduce food waste, and other practical steps we can take in our daily lives to contribute to sustainable development.
*Figures extracted from the "Monitoring of Solid Waste in Hong Kong 2021" report released by the EPD in 2022.