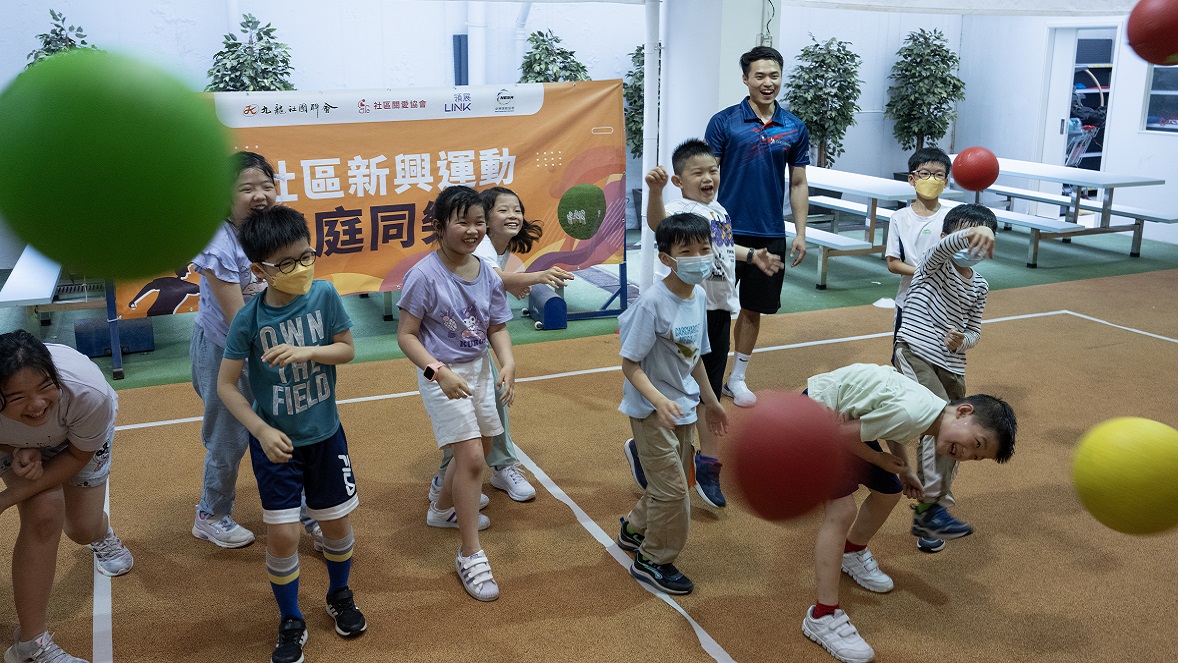 In Hong Kong, the cost of raising a child is steep. According to a survey conducted last year, on average it takes at least $6 million to raise a child until the age of 22. But raising a child is not just about money. Ensuring that a child develops in a healthy way is more about love, care and companionship from their parents, which cannot be measured in dollars and cents.
However, it is challenging for grassroots families to provide their children opportunities to explore their interests and develop their skills, as these families face distinct challenges, such as limited living space, noise pollution, as well as social isolation and financial stress. This comes in part from the fact that many of them live in "three-nil" buildings, which are buildings without owners' corporations, residents' organisations or property management companies.
To address these challenges, beginning last year, Community Care Limited and the China Hong Kong Newly Emerged Sports Association have collaborated to organise a series of activities that allow families living in "three-nil" buildings in Kowloon City District to take part in various fun and exciting sports on weekends, giving them to chance to enjoy quality, healthy family time together.
Fun activities help kids release stress and expand their social circle
On a weekend in May, children living in "three-nil" buildings had their first encounter with dodgeball, which has been gaining popularity in Hong Kong. Dodgeball emphasises teamwork and agility, as it is a team sport in which players try to throw balls and hit opponents while avoiding being hit themselves. The objective of each team is to eliminate all members of the opposing team by hitting them with thrown balls.
Six-year-old Precious Kau was one of the enthusiastic tournament participants. His mother, Cheung Kat-mei, happily cheered him on. "Our family of four lives in a 300-square-foot flat in Hung Hom, and our daily living space is very limited. Precious is a young boy full of energy, and curious about new things. However, he always feels frustrated because there is not enough space for him to explore and discover." Being a full-time mom, Kat-mei racks her brain to find outdoor activities for Precious. "We used to participate in volunteer work to help him discover interests and broaden his horizons. But I can tell that he is obviously happier today. This kind of activity is really meaningful."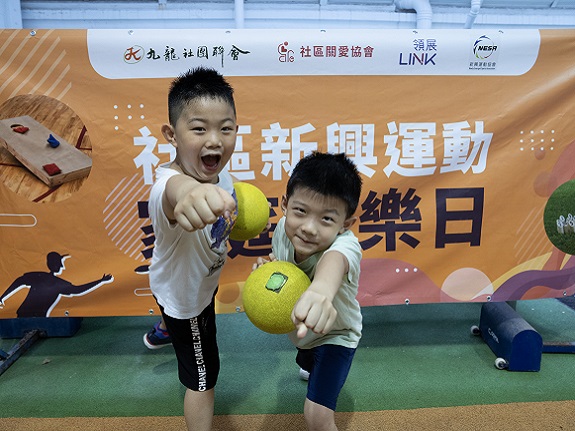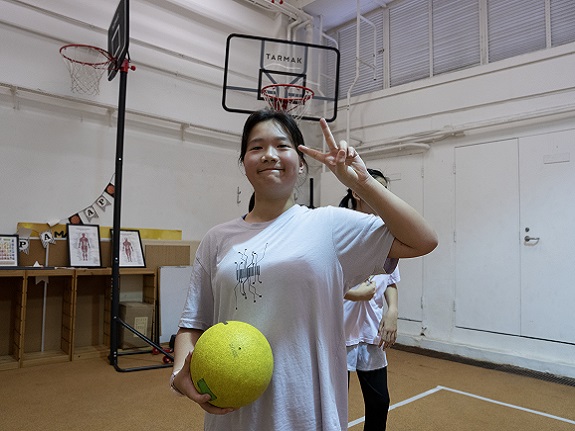 The adorable little boy Precious added, "This activity brought me lots of fun today, and I can build my muscles by playing more."Another participant, Felice Man, who had just celebrated her 10th birthday the day before, not only gained happiness but also saw another layer of meaning behind this activity. "I met many new friends today, and we can all play together." The tournament, which involved other children and families from similar circumstances, enhanced the sense of community and inclusivity.
Sports as a gateway to a healthy, fulfilling future
One of the organisers of the event, Yang Wing-kit, chairman of Community Care Limited and a Legislative Council member, noted that residents of "three-nil" buildings are eager to experience new things and participate in emerging sports activities. "These buildings include subdivided flats and cubicle apartments, and the residents also include ethnic minorities," he said. "These families are not financially well off, and their children do not have enough opportunities to participate in such activities at school. It's not that they don't want to join, but they lack the resources to do so."He hopes that participants can first gain a basic understanding of emerging sports and then discover their interests from there. "Many people may not know that dodgeball is a sport, but there's even a Hong Kong dodgeball team that has participated in international competitions. Maybe one day, the children here today will become star athletes."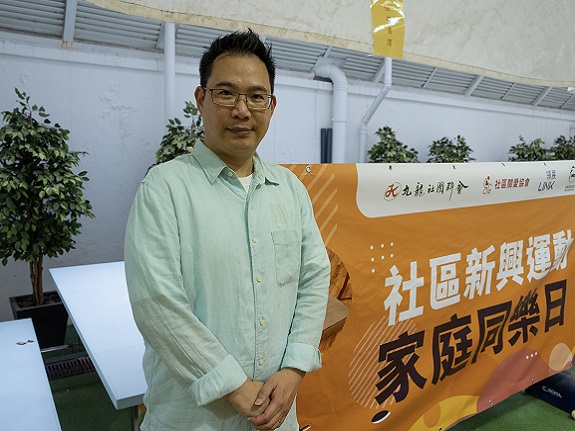 Since December 2022, Link has sponsored monthly events by providing venues or other resources to help participants expand their horizons. Yang stated that they plan to hold a total of 10 emerging sports experience events, benefiting approximately 200 families.