Link announced today (Thursday) a new partnership with Switch, the world's first workspace on-demand platform, to provide a unique smart work booth network across 12 of Link's shopping centres in Hong Kong starting on 10 December. A total of 30 booths will be placed in the selected shopping centres, offering a convenient, flexible solution for people in the surrounding communities who need short-term private workspace.
Emmanuel Farcis, Link's Head of Asset Management (Hong Kong), said:
"As the global trend continues to blur the lines between retail and co-working spaces, we at Link are not only adding an additional amenity to our shopping centres, but also fostering a sense of community with this crossover of space utilisation. We believe the incorporation of these smart work booths into our product mix will further enable us to keep up with the changing demands of our community."
David Zhao, Switch Vice President for Go-to-Market said:
"We're thrilled to be working with Link and immensely impressed by their deep understanding of the retail trends in the market and the needs of their community. We believe this is just the beginning of a meaningful longer-term relationship with Link."
The Switch platform has more than 450 locations in APAC, including smart work booth locations and also thousands of hot desks, meeting rooms and private offices at top workspace operators like the Hive, The Hub, JustCo, Kr Space, My Dream Plus, Atlas Workplace and DISTrii. It is also launching a work booth network in Beijing and Shanghai this December.
The Switch Work Booths, which represent an exciting new way to adapt retail real estate into workspaces in a technology-driven way, are a new form of working space inside malls, where everyone can have their own private office on demand. With the partnership, Switch will install two types of work booths – private booths designed for one person and communal booths for up to four people – across 12 Link's shopping centres, catering for different workspace needs, ranging from private spaces for video calls or focused work, to larger working spaces for meetings.
Booth users can enjoy various complimentary services and amenities, including Wi-Fi, mobile charging stations and clean restrooms nearby, while reaping the benefits of an agile, activity-based and isolated workplace which offers privacy and a modern work environment. The pay-by-the-usage approach of Switch also provides users the flexibility to conveniently access suitable meeting locations and convenient working facilities in their local communities at reasonable prices. This initial partnership between Link and Switch will serve as a possible springboard for further opportunities to co-operate in the future.
In fact, in the post-COVID-19 "new normal," the need for workspaces is expected to be more flexible than ever.
Switch Smart Work Booths will be available in the following 12 of Link's shopping centres beginning on 10 December 2021:
| Shopping Centre | Address | Location of Switch Booths |
| --- | --- | --- |
| | 198 Junction Road, Wang Tau Hom, Kowloon | Zone A 2/F and Zone B 1/F |
| | 23 Yuk Wah Street, Tsz Wan Shan, Kowloon | 6/F |
| | 50 Kai Tin Road, Lam Tin, Kwun Tong, Kowloon | 2/F and 3/F |
| | 101 Sau Ming Road, Sau Mau Ping, Kwun Tong, Kowloon | 3/F |
| | 10 Siu Sai Wan Road, Siu Sai Wan, Hong Kong | 2/F |
| | 2 Wah Ha Street, Chai Wan, Hong Kong | 1/F |
| | 2 Tong Ming Street, Tseung Kwan O, New Territories | 1/F and 2/F |
| | 77 Tin Shui Road, Tin Shui Wai, Yuen Long, New Territories | 3/F |
| | 2 Tin Wu Road, Tin Shui Wai, Yuen Long, New Territories | G/F |
| | 8 Choi Yuen Road, Sheung Shui, New Territories | 4/F |
| | 6 Fu Tung Street, Tung Chung, New Territories | 2/F |
| | 8 Yat Tung Street, Tung Chung, New Territories | G/F atrium |
Download Switch's APP now to experience the smart booths at Link's shopping centres: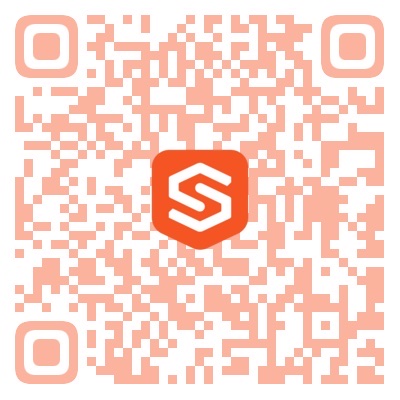 High-resolution pictures can be downloaded here.
– End –
About Link
Link Real Estate Investment Trust (Hong Kong stock code: 823), managed by Link Asset Management Limited, is a leading retail-focused REIT in the world. Listed in 2005 as the first REIT in Hong Kong, Link has been 100% held by public and institutional investors and is a Hang Seng Index constituent stock. From its home in Hong Kong, Link manages a diversified portfolio including retail facilities, car parks and offices spanning Hong Kong, Beijing, Guangzhou, Shanghai, Shenzhen, London and Sydney. Link seeks to extend its portfolio growth trajectory and grasp expansion opportunities in different markets in pursuit of our medium-term target Vision 2025. For details, please visit https://www.linkreit.com/.
About Switch
Switch is the world's first workspace on-demand platform. Switch unlocks productivity by unlocking workspace all over the city. With two taps in the Switch app, Switch Members can check in and out of workspaces on a pay-per-minute basis. On the demand side, large corporations and individual consumers use Switch to "Work from Anywhere' and "Work Near Home." On the supply side, space providers such as co-working centre, serviced office, traditional office, shopping mall, hotel and co-living operators offer four types of workspaces: hot desks, meeting rooms, private offices, and smart work booths. For more information and to get the Switch App, please visit switch.site.