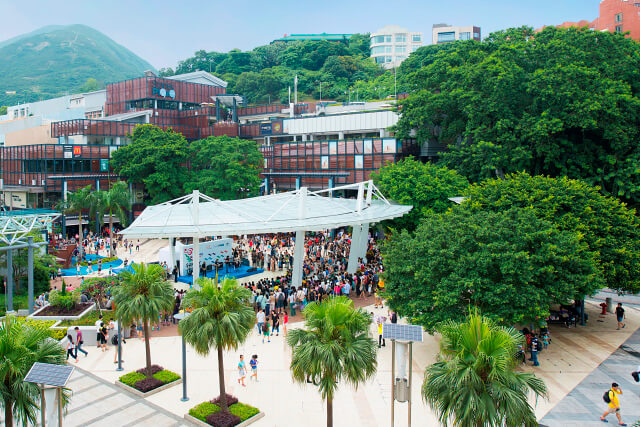 In the article, Link CEO George Hongchoy discusses how Placemaking improves a neighbourhood through a human-centred approach and emphasises the collective process of reinventing the public space by community participation – with examples in Paris and Hong Kong.
---
As the pandemic continues to sweep the world, many social activities were halted, and people were forced to dramatically trim down their social calendars. Nonetheless, Paris Plages (meaning 'Paris Beaches' in English), the annual leisure event favoured by many Parisians and tourists, returned this summer with a floating cinema on the Seine, crafting a new way for community engagement under social distancing restrictions. Inaugurated in 2002, this government supported event turns the city of light into a summer paradise with temporary artificial beaches, palm trees, verdant lawns and parasols along the Seine. There is also an array of cultural and sports activities, allowing city-dwellers to relax during hot summer days. Continuously evolving with the Parisian community and addressing their needs through a variety of carefully curated activities, Paris Plages is now being hailed as a success story in placemaking, as it inspires architects, developers and city planners to reassess the relationship between public space and community.
With a notion that the heart of every community lies in its people, culture, natural characteristics and ecosystems, placemaking improves a neighbourhood through a human-centred approach and emphasises the collective process of reinventing the public space by community participation. Different from traditional urban planning, placemaking utilises the community's assets and can often better meet people's expectation, address their needs and strengthen the connection between the people and the places they share. As placemaking facilitates the creation of high social values, it is increasingly popular in architecture and is widely adopted in urban planning and development. The following highlights some indispensable elements of placemaking that have helped to unleash the potential of public space.
Community Participation to Create Better Places
To reshape a place successfully, a lot of research and analysis related to the district's characteristics, its demographic structure and the distribution of the retail properties nearby have to be considered before planning work starts. As placemaking stresses the equal importance of the design process and the design itself, instead of gaining insights solely from architectural experts, engagement and collaboration with community stakeholders are essential for property designers to create innovative designs that can fulfil community needs.
Innovative yet Functional Designs to Serve the Community
In placemaking, the function of a space is far more important than its form. With an aim to best utilise resources, public spaces should serve the community and become places where people can gather.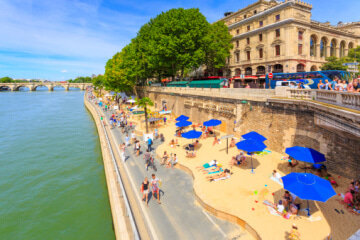 Using Paris Plages as an example, the ground-breaking event was instigated in 2002 by the Mayor of Paris for Parisians who could not go on summer vacation to enjoy the artificial beach on the Rive Droite. As the event became a resounding success, a second beach was added on the Rive Gauche and Bassin de la Villette, the northeast corner of Paris. This is in addition to numerous outdoor concerts, kiosks and ice cream booths at Paris Plages too.
The enormous popularity of Paris Plages surprised me a lot, as just some twenty years ago, the construction of the Louvre Pyramid, the contemporary architecture near the Rive Droite by renowned architect I. M. Pei, was criticised and opposed by as many as 90% Parisians for being inconsistent with the classic French Renaissance style and history of the Louvre. The case of Paris Plages demonstrates people's acceptance and perception change with time – perhaps sports facilities may not need to be in parks or sports centres while farms may not be confined to rural areas. In the future, we may even try introducing these facilities in shopping centres.
Unique Features to Cultivate a Sense of Belonging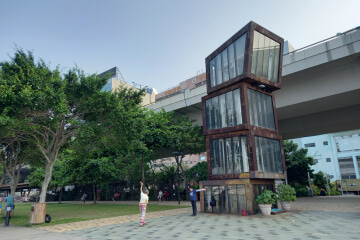 By reflecting a place's unique features, culture and history, the design and architecture of a place is often effective in reinforcing the identity and sense of belonging of a community. While Paris Plages captures the French enthusiasm for the arts and quality of life, the Kowloon East District in Hong Kong might also be considered a successful example of placemaking that incorporates the district's historical and cultural heritage into the architecture there. The special tower landmark at the Kwun Tong Promenade is inspired by the paper recycling industry at the original site and the murals on the bridge columns in the Promenade are designed with time dimension elements to reflect the history of the industrial district.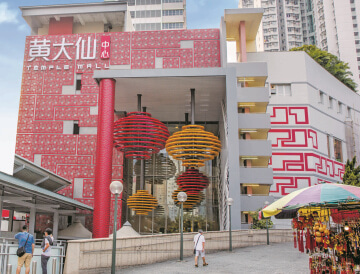 A similar approach is adopted in designing retail properties as well. Located near the Wong Tai Sin Temple in Wong Tai Sin, the Temple Mall Shopping Centre takes its design cue from traditional Chinese temples by incorporating large lanterns as decorative motifs in keeping with the serenity of Wong Tai Sin Temple nearby.
Human-centred Design to Embrace Social Inclusion
To truly serve the community, the facilities provided at a place should be inclusive and be built to serve people of different ages, physical abilities and financial status. At Paris Plages, not only is the waterfront turned into artificial beaches, verdant lawns, showering facilities are also available for citizens and visitors who are looking to recreate a beach vibe right in the centre of the city.
With an increased awareness of income disparities, many governments now require developers to introduce barrier-free facilities in new properties too. To further enhance the social inclusiveness of a community, in the future, apart from providing barrier-free facilities, a wider mix of tenants and amenities may be introduced in community facilities such as shopping centres too.
A Place to Create Unforgettable Experience Together
As human beings enjoy unique and unforgettable experiences, placemaking underscores the need of sustainable community participation. With a diverse range of activities available each year, Paris Plages is an outstanding example of community participation. As a result, the number of participants in Paris Plages has already exceeded six million as of 2015, and the number continues to increase. To learn from Paris Plages' success, shopping centres are looking at providing visitors different experiences beyond retail, such as offering exhibitions and performances and encouraging community participation too.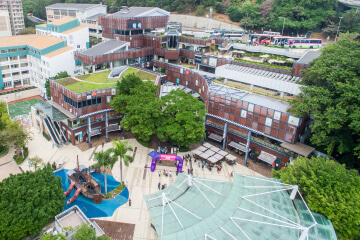 Back in Hong Kong, Stanley Plaza is also a good example of fostering community participation. Although the idea of placemaking was not that common ten years ago, an observation deck, a pirate-ship-themed children playground and an amphitheatre with glass canopy offering stunning sea views were introduced to the landmark during asset enhancement. Since then, the amphitheatre has become a popular venue for cultural and entertainment programmes, attracting citizens and visitors to join.
As the pandemic turns our daily life upside down, limiting our social interactions and changing our behaviours and habits, there is a pressing need for social facility operators to explore new ways to engage with the community and create more inclusive places for the city. With its human-centred approach to design and operations, placemaking shares the same philosophy with social inclusion, and is an increasingly important factor for property operators to include in the planning and development process. May we all begin now to embrace a sustainable new world in the post-pandemic era together!
---
We welcome your view. Please write to enquiry@linkreit.com if you have any suggestion and feedback.