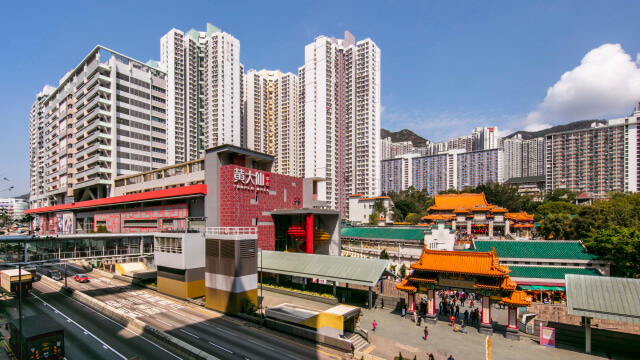 In the article, Link CEO George Hongchoy discusses mall operators should regularly renew customer experience, and embrace the concept of "location, time, and people" in maintaining an innovative trade mix on the basis of scientific research and data analysis.
---
Visiting the Wong Tai Sin Temple for the first time, a friend of mine was baffled by the unusually high number of undergarment retailers at the Temple Mall nearby and asked if there is any particular reason for this phenomenon.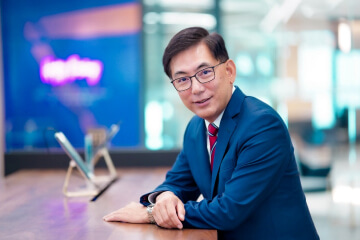 The relatively high concentration of undergarment shops at Temple Mall reflects not only the local community's needs, but also the mall's locational advantage and Chinese customs ingrained in its specific location. Wearing the colour red in the new year is a tradition that signifies good luck in Chinese culture, during the months before and after the lunar new year, citizens buy new red undergarments after visiting the temple to pay tribute to Wong Tai Sin – the Chinese Taoist deity. This cultural observance and Temple Mall's proximity to Wong Tai Sin Temple therefore generates a myriad of festive business opportunities retailers at the mall are well-placed to capture.
Shops should reflect a community's culture and customs. Curating the right tenant mix is critical to successful mall operations. Trade mix planning for a shopping mall is conducted on the basis of scientific research and data analysis. To achieve a trade mix that suits shoppers, mall operators meticulously look into a wide range of factors, including population profile, facility provision and competition nearby and, where necessary, undertake surveys to probe deeper into customer needs.
How trade mix is formulated? I'll try to look at it from three perspectives: location, time and people.
"Location, Location, Location,"
"Location, Location, Location," as the oft-quoted industry mantra goes, highlighting the importance of location in determining the quality of a property. It is fitting to begin by looking at the influence of a property's location in trade mix. A mall's customer base is largely a function of its location and can be expanded by making the trade mix more relevant to customers' preferences. For shopping malls with strong locational advantages, such as sizeable floor areas, convenient transport and ample parking spaces, trade mix can be enhanced to appeal to a broad customer base to serve shoppers in both primary and secondary catchment areas, thereby turning the malls into regional shopping destinations.
A case in point is the Tseung Kwan O (TKO), which has a balance of public and private housing estates, and a relatively high proportion of young families, who tend to pursue an active lifestyle to stay healthy. Further afield is the Sai Kung District, where many residents live in low-density housing close to nature and Hong Kong's beautiful country parks and beaches, where driving is often a prerequisite. Since TKO is home to the Hong Kong Velodrome, and is close to the outdoors, malls in TKO are well positioned to benefit from its proximity to Sai Kung district as its secondary catchments, with the myriad of opportunities to meet the daily necessities and lifestyle needs of residents in both areas.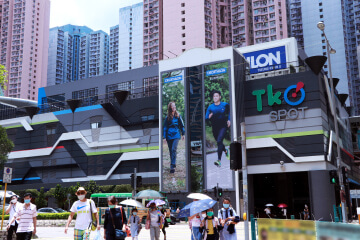 One of the ways we have tried to provide for this demographic is by introducing a global sports wear retailer whose mission is simply to make sport more accessible to the masses. TKO Spot is a mall that appeals to active individuals and their families, while its fresh market caters to shoppers from both catchments by offering a broad range of food choices at different price points, so that all customers can find what they want, whether they are residents from TKO or those from Sai Kung and Clear Water Bay coming by car.
For retail centres within denser residential areas, shoppers usually comprise residents from housing estates nearby, so it is important that these community centres go beyond serving basic shopping and dining needs by strengthening their role as a social hub to bring the community together. Kowloon City, once a bustling gateway to the former airport, has developed over the years into a mature self-sufficient community through market forces. Despite the relocation of the airport to Chek Lap Kok, Kowloon City has retained its strong neighbourhood character and appeal as a popular dining district.
On the other hand, the various housing estates in Hong Kong, such as Tsz Wan Shan, whose development relies on urban planning and management, are doing an equally good job in bringing people together. Shopping centres serving those estates have actively refined their trade mix and brought in Chinese restaurants, fresh markets and cafés to facilitate residents desire for social spaces, turning the estates into close-knit communities.
From wooden roller coasters to galaxy-inspired trains
The second perspective in trade mix is timing. Mall operators must keep up with the latest and future trends by adapting their offerings to suit customers' needs and wants. From old-time wooden roller coasters to the modern-day galaxy-inspired trains on gravity-defying looping tracks, the evolution of roller coasters exemplifies the theme park industry's drive and creativity in meeting visitors' rising demand for adrenaline-fueled rides. In the face of the encroachment of e-tailers, shopping mall operators can take their cues from theme park planners in coming up with bold, innovative ways to adjust their trade mix to cater to today's market trends.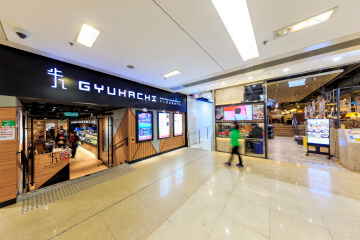 In view of consumers' preference for more varied cuisine types and the emergence of new venues for hosting wedding banquets, community centres have, in the past decade or so, refreshed its F&B tenant mix by downsizing large-format, Chinese restaurants to house more cuisine choices at mass-market price points, including eateries offering Japanese, Korean, South-eastern and Western favours, Chinese dim sum and rice noodles.
Similarly, the growth of barber shops offering 10-minute haircuts in shopping centres have also seen a boom in recent years as a response to market demand. Featuring inlets to easily vacuum away hair trimmings and computerised queuing and payments systems for efficiency, this new-generation of hairdressers meets people's expectations for efficient and hygienic hairdressing. As more people take an interest in health and wellness, favouring low-carbon diets that are plant-based and support cleaner food production processes, meat substitutes that look and taste like real meat are also gaining popularity fast, evidenced by their aggressive entry into mainstream supermarkets and fast food chains. This relatively new plant based industry holds the potential to take a bigger market share, so, before long, we might see new kinds of "meat" stalls in fresh markets.
Effect of habits
The third determinant for trade mix concerns people, their habits and the knock-on effect these habits have on the types of merchandise, shop location and service differentiation are offered. To compete with supermarkets, some sizeable fresh markets have introduced stalls with diverse offerings within the same category in the hopes of broadening choices to cater to different customers – for example, a stall at Lok Fu Market selling 18 kinds of yam in a rainbow-like display of colours and another selling eggs of all types of shapes, sizes and hues and different origins. That is why over ten types of apples are offered in some of Link's fresh markets, while only two to three types are provided in supermarkets.
In the same vein, the fresh food industry has been taking steps to differentiate themselves by diversifying their offer. Take Tsz Wan Shan Shopping Centre as an example. This centre has three major fresh food vendors, including a fresh market; a traditional supermarket, as well as a store offering both fresh and cooked food. In this new store, not only can customers buy fresh groceries for home cooking, but also order speciality dishes for dine-in or take-away, including seafood and custom-made luncheon meat.
Like theme park planners, mall operators have the exciting opportunity to engage customers by continually offering refreshed experiences through new attractions and by embracing the concept of "location, time, and people" in maintaining an innovative trade mix. Given the multitude of factors, including location, customer preferences, competitions and shopping habits, each complementing and intertwining with the other, mall operators must adopt a scientific approach and understand the dynamic relationships between these factors, to better grasp customer needs, with a view to optimise the trade mix at their properties.
The next time you visit a shopping mall, please take pause and consider what the trade mix tells you about the neighbourhood!
---
We welcome your view. Please write to enquiry@linkreit.com if you have any suggestion and feedback.